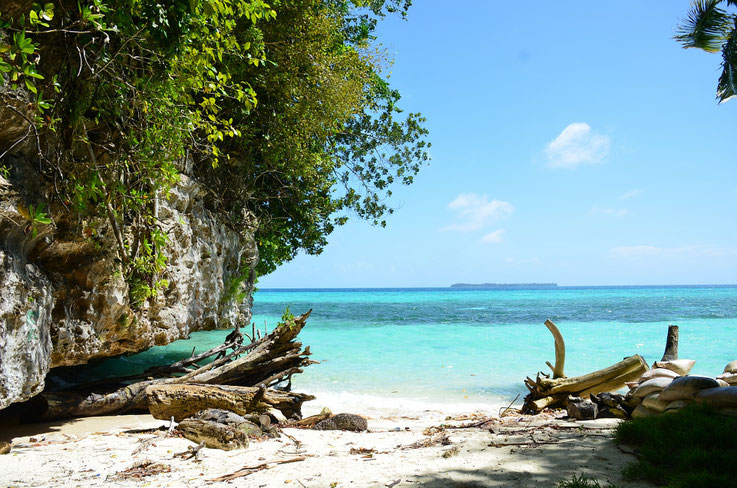 ---
"Chemicals in sunscreen (…) are bigger than climate change in causing coral reef damage"
(Craig Downs, Haereticus Environmental Laboratory)
---
The Western Pacific nation of Palau is now the first country to ban multiple kinds of sunscreen to protect its coral reefs from chemicals that are ingredients in most of the best-selling sunscreens.
The Ban will be introduced in 2020 and allows "reef toxic" sunscreens to be confiscated from tourists, and retailers who sell it will be fined $1,000. "Reef toxic" sunscreens are defined as sunscreens that contain one of 10 prohibited chemicals.
In the past years, damage to coral reefs from climate change has become increasingly known to the world. However scientists now say that chemicals from sunscreen, which reaches the ocean through sewer systems or as it washes off swimmers, may cause even greater harm.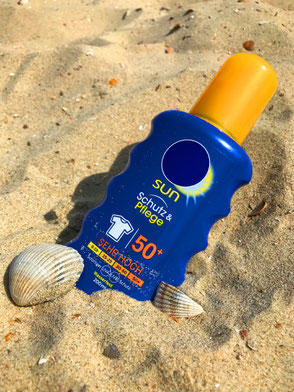 Why does sunscreen harm coral reefs? 
Every year around 14,000 tons of sunscreen reach the world´s oceans, and recent studies make it clear that the products damage coral reefs. Even low concentration of sunscreen in the water hinders the development of young coral, causes localized coral bleaching, and disrupts the reproduction of fish by changing their hormonal systems.
Dr. Craig Downs, executive director of the Haereticus Environmental Laboratory and his team tested more than 50 sunscreen brands and found that oxybenzone and octinoxate are the main chemicals that cause coral death. Those chemicals absorb UV rays, but when they get in contact with corals, they cause deformation in juvenile corals, and lead to bleaching. A list of chemicals that damage corals is provided here. In may 2018 Hawaii was the first US-State to ban the sale of sunscreens containing oxybenzone and octinoxate. The law could go into effect by January 1, 2021.
What are the alternatives?
Luckily not all sunscreens are "reef toxic". Many small companies tackled this problem and development non-toxic alternatives. On our Blog you can find a Reef safe sunscreen guide with a list of recommended sunscreens. You can find the List here. 
Researchers agree that sunscreen is far from the only cause for coral bleaching. Rising sea temperatures caused by global warming also heavily impact coral reefs. But which sunscreen to use is a decision travelers have the most immediate and direct influence over. Be the Change!
---
These Articles might also interest you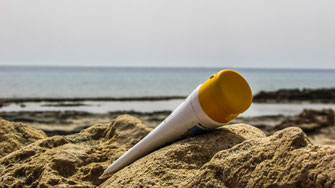 We searched for the best reef-safe sunscreens for you. As you just learned, chemicals in most sunscreens severely harm corals. The sunscreens we present you here are completely free of harmful chemicals.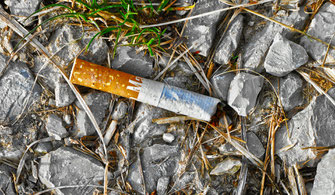 Cigarettes and their Environmental Impact
Every year 5,6 trillion cigarettes are smoked, of which 4,5 trillion end up in the environment. Almost all filters are made out of cellulose acetate – a form of plastic which takes up to twelve years to degrade. These filters not only harm the environment but can also INCREASE the risk of lung cancer.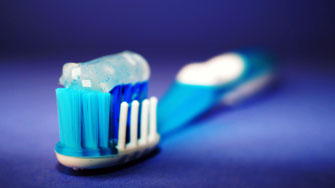 Microplastic - Invisible But Everywhere
The scope of micro plastic pollution becomes increasingly clear through recent studies. But what is micro plastic, where does it come from and is it dangerous for humans?
---