In the past years, damage to coral reefs from climate change has become increasingly known to the world. However scientists now say that chemicals from sunscreen, which reaches the ocean through sewer systems or as it washes off swimmers, may cause even greater harm. Oxybenzone and Octinoxate are the main chemicals that cause coral death. Those chemicals absorb UV rays and are ingredients in most popular sunscreens, but when they get in contact with corals, they cause deformation in juvenile corals, and lead to bleaching. 
The sunscreens we present you here are available on the German Amazon page. However all of the brands are internationally known and surely can be purchased in your country as well. 
To give you an impression of the quality of the sunscreens, we included the Amazon reviews of them. In our view, many reviews with a high average score can be seen as an indicator for good quality. The sunscreen we suggested to you is based on this assumption.     
---
Here we present several reef-safe alternatives for your next day at the beach
---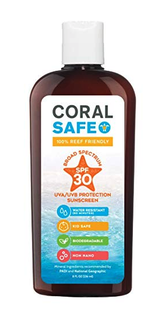 Coral Safe
Price: €€€ 
(99€ for ca. 234 ml)
Amazon Reviews: 3.5/5 (110 reviews)
---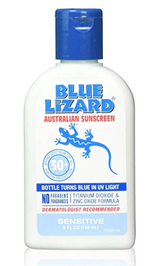 Our Suggestion: 
Blue Lizard
Price: €

(26€ for 150ml)
Amazon Reviews: 4.5/5 (998 reviews)
---
---
---
---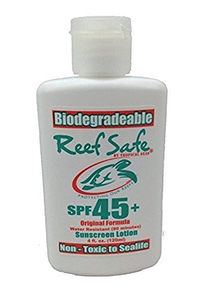 !!!Attention!!!
DO NOT BUY THIS SUNSCREEN
It is not actually reef-safe but only non-toxic to fish. The sunscreen contains 6.0% OXYBENZONE and 7.5% OCTINOXATE, which are both known to cause coral bleaching and to hinder growth of young corals. 
---
These Articles might also interest you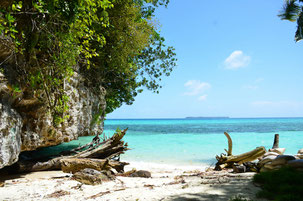 Palau Bans Sunscreen that Kills Coral Reefs
The Western Pacific nation of Palau is now the first country to ban multiple kinds of sunscreen to protect its coral reefs from chemicals that are ingredients in most of the best-selling sunscreens.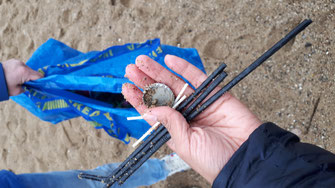 The EU Parliament agrees on "victory for our oceans"
On Wednesday, October 24, the European Parliament decided to follow through with the ban of single use plastics with 571 to 53 votes. This new law should be implemented from 2021 on. Together we will try to have a look at the nature of the proposal and the way it needs to become a true victory for all of mother earth.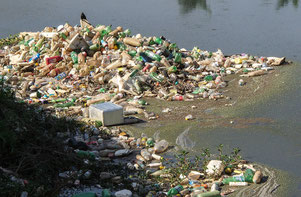 ---